Awareness Cambodia is proud to partner with:

Wen Giving 
The Wen Giving Foundation has been supporting Awareness Cambodia's medical stream – Operation Nightingale – since 2014.
WEN Giving (the foundation set up by the Wen family from Malaysia, founders of Selangor Properties Berhad in Kuala Lumpur and Hawaiian Pty Ltd in Perth) has provided vital support to ON's programs and activities. In 2014, the foundation financed the full-time employment of Dr Chenda, ON's Medical Director, which opened new opportunities for us to address the health needs of the poor in provincial Cambodia.
In 2015, Wen Giving also generously donated a new Ford Everest 4-wheel drive (together with all running costs for 12 months) to ON. The vehicle enables our medical staff to reach deep into rural Cambodia where the help is so desperately needed.
The Wen Giving partnership is helping save lives!

Silk Merchant
The Silk Merchant designs and sells a range of beautifully handcrafted silk accessories. Blending the vibrant, traditional patterns of the East with the style and functionality of modern-day living, The Silk Merchant aims to preserve traditional practises important for conserving sustainable skills and development.
In 2016, The Silk Merchant began a partnership with Awareness Cambodia – The Pink Project.
Building on the internationally-recognised 'pink' support for breast cancer awareness, The Silk Merchant is donating all profits from the sale of its gorgeous pink Kashgar handbags to help us continue our vital breast cancer screening and education programs.
Together we can battle the scourge of breast cancer and continue to save the lives of rural Cambodian women.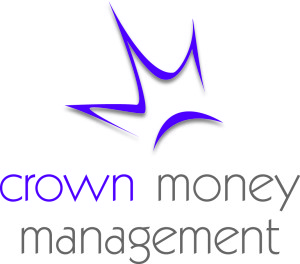 Crown Money Management
Crown Money Management is committed to helping Australians to live free of debt. Offering a simple product portfolio, Crown Money Management's focus is on educating customers to use their mortgages as a total wealth and savings management solution.
Crown Money Management began a partnership with Awareness Cambodia in 2012. Joining our Case for Change project, the business has provided thousands of local Cambodian children with basic school supplies.  In 2013 Scott Parry travelled to Cambodia and participated in the distribution of school backpacks at rural primary schools.
Encouraging children to learn is a vital key in breaking the poverty cycle that plagues so many rural Cambodian children's lives. Crown Money Management's ongoing support of the Case for Change program helps lay the path to a better future for thousands of Cambodian students.
Perth College is one of WA's leading independent schools, whose graduates are, confident, caring and determined young women.
Since 2005 Perth College has sent students to visit Awareness Cambodia's place of education and shelter, where the girls immerse themselves in the day-to-day lives of the young children. This journey changes the students' perspectives and empowers them; they see how other people live and begin to understand the value of community, the effects of poverty and the hope that Cambodians have.
Through Perth College's fundraising efforts over the years, our facilities have been greatly improved – from creating a playground at Sunshine House to providing furniture for Graduation House, and much, much more.
Perth College has demonstrated their mission of living generously and we can't thank them enough for this ongoing support of our programmes for over ten years.

Dreambuilders Church
Dreambuilders Church operates in Australia and France. Through the Dreambuilders Network, the churches partner with a number of renowned humanitarian agencies around the world, providing financial support.
In 2003, Dreambuilders Church began a partnership with Awareness Cambodia. Over the years hundreds of thousands of dollars have been donated to our humanitarian efforts in Cambodia. Their generosity has helped us build Graduation House, and supported our range of education programs.
With Dreambuilders' help we are educating and empowering children to realise their dreams.
Tim Purcell Cambodia Scholarship Fund
Awareness Cambodia entered into a partnership with the Tim Purcell Cambodia Scholarship Fund in 2013.
The scholarship's purpose is 'supporting poverty alleviation in Cambodia by enabling students from underprivileged backgrounds to complete agriculture-related studies; in doing this, these students develop the capacity to effectively contribute to programs, projects and services that can enhance agricultural productivity and rural development and welfare in the country'.
The scholarship works alongside the Graduation House program, which is enjoying very pleasing results. This program opens university education to poor students from rural backgrounds who would otherwise have no opportunity to study at a tertiary level.
Awareness Cambodia signed a MOU (Memorandum of Understanding) with Cho Ray Hospital, Phnom Penh on the 3rd March 2016.
Cho Ray Hospital are now partnering with Awareness Cambodia and will offer healthcare to our staff and children at a substantial discount.
(Cambodian proverb) "Changkes mouy bach kach min bak? A bunch of sticks cannot be broken"
"Together we are making a difference"