The catalyst for developing the English Second Language Programme
Awareness Cambodia works alongside local community and government departments. 
During an education program review in 2011 Sam Samantha, the current Provincial Education Department Director, mentioned he was due to retire within the next few years.  Sam has a real passion to improve the delivery of education in Kompong Speu but naturally struggles under the burden of severely limited human and financial resources.
I asked Sam if there was any one thing he would want to change in the provincial education system before retiring.  Without hesitation he explained students entering high school could access English teaching within the high school curriculum.  Unfortunately English wasn't addressed in primary school.  As a result students entered high school unable to pronounce simple English vowels and consonant meaning this part of the high school curriculum was largely wasted.
"I said, 'Sam, how about we do something to change that?'. 'What do you mean?', he replied. 'Why don't we introduce an English Second Language program!?' Sam's eyes began to tear up. 'That would be my dream', he said." 
Gary Hewett
Education is a powerful way of changing society for the better; it gives people optimism for the future. Hope, through education, allows us to see that tomorrow can – and probably will – be better than today. The late Nelson Mandela famously said that "education is the most powerful weapon you can use to change the world".
Awareness Cambodia, through its education programs, Case for Change, medical and agricultural scholarship programs, Graduation House and English second language programs, are confidently and effectively bringing about change through education for the poor and marginalised.
English Second Language Primary Schools
Learning can be life changing for a Cambodian child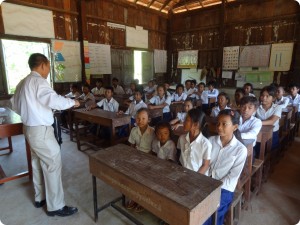 Education can improve the lives of marginalised children and families who have been trapped in deep and persistent poverty for generations. We understand that an educated community can bring about powerful social and economic change.
Thousands of school children in Kompong Speu continue to reap the benefits of our Education Programs. Our ESL Program is working with the Kompong Speu Provincial Education Department Director, Sam Samantha, to develop the English education process in Kompong Speu.
While committed to academic excellence for children in our Child Development Programs, Awareness Cambodia International works equally as hard to improve instruction and materials in local primary schools. In addition to the recruited ESL teachers, we hire and train educators in the Kompong Speu district to infuse our academic content with fresh energy and new perspectives.
Awareness Cambodia Education Programs lay at the heart of our mission to end the generational poverty tethering so many rural families.
A Case for Change
For every $15 contributed you can help empower a child.
Case 4 Change is all about giving you the opportunity to help children in Cambodia get a 'fair go' at education by providing them with backpacks and school supplies.
For every $15 raised, Awareness Cambodia will print your organisation's name on a backpack and fill it with school supplies. Our staff members then distribute the backpacks at rural schools in Kompong Speu province, the poorest province in Cambodia.
In the last few years Awareness Cambodia has distributed thousands upon thousands of backpacks and school supplies. The beneficiaries of the backpacks filled with stationery are students from the local Kompong Speu government schools. These primary schools were chosen as they already participate in our English Second Language for Primary Schools program (ESLPS), playing their part in a multi-layered education strategy.
Awareness Cambodia is committed to delivering vital educational support to the poorest regions of Cambodia
Scholarships
Awareness Cambodia's Scholarship program offers scholarships in Medicine and Agriculture studies. The program is open to the rural poor who show academic excellence. Both scholarships works alongside the Graduation House program, offering students residential care, tuition costs and support throughout their tertiary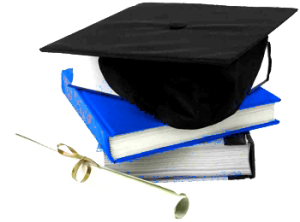 studies.
Our scholarship program opens university education to under privileged rural students that would otherwise have no opportunity to study at a tertiary level.
Medical Scholarship Program: With a belief that a person's desire and ability to heal should not be determined by how much money they have, Awareness Cambodia has opened up opportunities for talented and driven Cambodians to pursue medical careers.
Our medical scholarship is a combined effort between Graduation House staff, the hospital, senior Operation Nightingale doctors and medical specialists in Australia. The intention is for graduating doctors to 'give back' to the province by being contracted to work for Operation Nightingale for a couple of years on completion of their training.
The scholarship is designed to help alleviate poverty in Cambodia by enabling students from underprivileged backgrounds, who show academic excellence and aptitude for medicine, to complete medical studies in Phnom Penh.
Scholarship students also undertake English training to ensure they develop excellent language skills.
Agricultural Scholarship Program: Awareness Cambodia took in our first two students in 2013. The Agricultural scholarship's purpose is supporting poverty alleviation in Cambodia by enabling students to complete agriculture-related studies. In doing this, students develop the capacity to effectively contribute to programs, projects and services that can enhance in-country agricultural productivity and rural development.