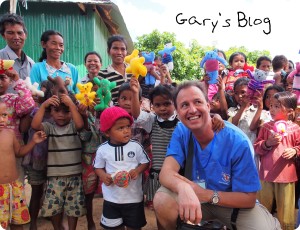 Well it's finally up and running!
A big welcome everyone to our updated website, especially those of you who've recently notified me the site's been down.
You'll notice things have changed. We've included more multimedia, updated links to Facebook and YouTube, an online catalogue and of course blogging.
Over time I hope the revised format creates a window that gives greater access and insight to the progress we're making among some of Cambodia's most marginalised.
My special thanks go to my wife Kim for her tireless ongoing efforts into collating information for the site and to Paul Pichugin for volunteering his time and skills to design and post the site online.
I look forward to building our relationships with existing partners as well as the opportunity to welcome on board new partners and friends in the year ahead.
Feel free to post your comments.
Gary