We're very pleased to announce the launch of a new education program.
From next month, four select students from the country's poorest provinces will receive a majority-funded scholarship to complete tertiary studies in agriculture and medicine.
These financial lifelines will help enable students from underprivileged backgrounds to reach their full potential to further assist much-needed services in rural communities.
Agriculture
About 65 per cent of the Cambodian population is engaged in agriculture, which makes up around one-third of the country's economy. Productivity in the sector is very low, with about 35 per cent of the rural population also below the poverty line.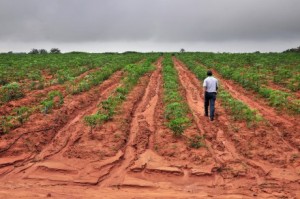 Awareness Cambodia (ACI) is looking to boost this sector by funding 80 per cent of university fees for select students – in partnership with Tim Purcell Cambodia Scholarship Fund (TPCST).
Once graduated, students will be appointed work within a provincial project for two years, before receiving a bonus to help kick-start their career.
Medicine
There is a great need for quality doctors in Cambodia, especially in rural areas where medical services are so hard to come by.
The scholarship program is designed to enable underprivileged students who show academic excellence to complete medical studies at the International University in Phnom Penh.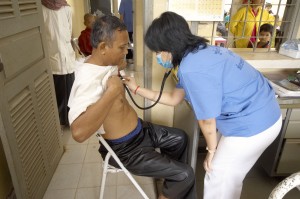 Their scholarships include study materials, food, electricity and accommodation until the students successfully complete their degree. It will also allow students to complete an internship with ACI's Operation Nightingale program, or another provincial medical project, where they will work alongside experienced medical specialists.
Costs per student are estimated to be $38,500 over seven years – or around $5500 per annum. We are asking for the generous hand of anyone willing to help us make a bit of history in Cambodia.
If you would like to financially support this pilot program, email Charmaine  on [email protected]