Skorin comes from Kampong Chhnang (a small province 91km from Phnom Penh) and has two sisters and three brothers.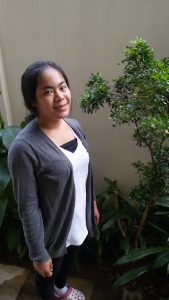 In high school, Skorin studied hard and was rewarded with good grades. Passionate about planting trees, while studying biology at school she decided she wanted to continue to learn more about plants and their uses in agriculture.
Unfortunately her parents couldn't afford to send her to university to follow her dream of studying agronomy. But she heard about Awareness Cambodia's scholarships and knew this was her opportunity.
Skorin's parents were overjoyed when she was awarded her scholarship and she has been working diligently for the last three years to make them proud.
When asked what she loves most about living at Graduation House, Skorin said returning from university after a long day and enjoying a home-cooked meal. Living at Graduation House has made moving from the province to the 'big city' a smooth transition and she appreciates having the freedom to study whilst enjoying the care and support of those around her.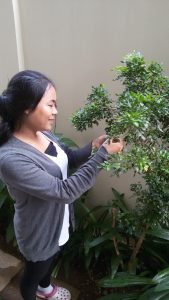 Skorin is doing exceptionally well at university and recently won an internship in her faculty, (Agronomy).  The hotly contested 2 positions were sought by over 200 applicants. Skorin was thrilled to win a placement.    The internship is provided by (Group for the Environment Renewable Energy and Solidarity) GERES and the (Ministry of Agriculture, Fisheries and Forestry) MAFF.
The study involvement is "Increasing Resilience to Climate Change" for farmers in rural Cambodia.  The internship will contribute to support the implementation of field diagnostic using the participatory tool with MAFF staff under the guidance of GERES.
She is excited to be commencing her 4th and final year in September.  With only a year left of university, she is looking to her future.  Skorkin would like to own a big farm having fields of mangoes and durian.
Receiving the scholarship has really helped change her life. In her own words: "I'm living a life that I know so many Cambodians would only be able to dream about – because I was one of them only three short years ago".