We would like to introduce you to one of our amazing girls, Duon Chan Moni, who is affectionately known as 'Moni' at Sunshine House.
Sadly 4-year-old Moni's mother passed away from AIDS and her father was too ill with HIV to give her the level of care she needed. So, in 2004, Moni arrived at Sunshine House.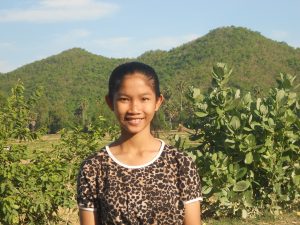 When Moni came to live at Sunshine House she received the nutrition, education, and emotional support that she needed. That positive foundation has allowed Moni to develop into an extremely bright, well-adjusted young woman.
Now 18 years old, Moni is completing Year 11 and her grades are outstanding – in a recent English test she scored straight 'A's, as well as achieving top marks in mathematics. She has an extremely bright future ahead of her and has expressed a desire to study at one of Phnom Penh's universities where she can complete a Master Degree in Business, Accounting and Economics. With her passion for teaching, Moni is sharing the gift of education by tutoring the younger children at Sunshine House.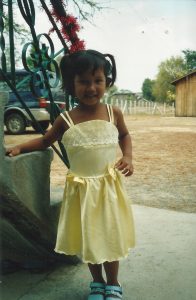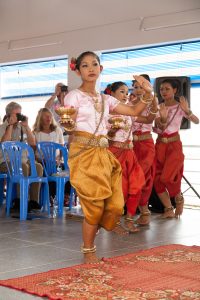 As important as a great education is, it's not all study! Moni loves making clothes and frequently heads to the sewing room at Sunshine House. Moni also has a great respect for her Cambodian culture and you will often see her performing in a traditional Khmer dance at Sunshine House events. So just like her peers who didn't face the challenges she did as a child, Moni is enjoying her teenage years today and has big plans for tomorrow.
From an uncertain future as an abandoned 4-year-old to a confident young woman with dreams for a bright future, Moni is living proof of the incredible difference that can be made to a young life.