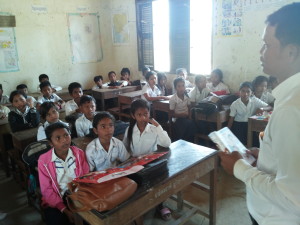 Firstly, I would like to introduce myself; my name is Mr Tanghuot Teng. I am 28 years old and was born in Takeo Province, Cambodia. When I was six years old I started primary school.  My school was about three kilometres from my house and I would travel there by foot every day with my childhood friend who lived close by.
When I finished primary school I moved to high school, which was about 15 kilometres from my house. The road was very difficult. I would rise at 5:00am every day to prepare to go to school. It would take one hour and 20 minutes by bicycle to reach the school.  My family has seven members, including my parents, four brothers and my grandmother. Unfortunately, when I was studying in grade 12, my father died. It made my family situation very difficult and it was hard to live and study because we had no income.  I started to earn money by teaching English to support my educat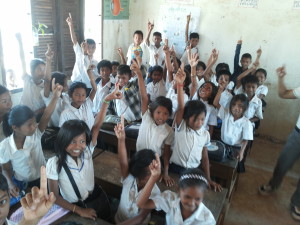 ion until I finished high school.
When I passed my exam in grade 12, I got a good result and eventually received a scholarship to study at university.  I undertook a Bachelor's Degree in English in Phnom Penh.
In January 2014, I started work at Awareness Cambodia as the Coordinator for English as Second Language in Primary Schools (ESLPS) in Kampong Speu Province.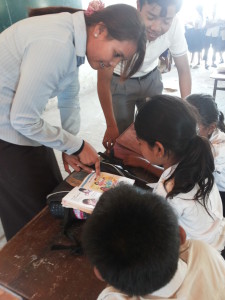 We have four schools and 12 teachers, and more than 550 students.  At present we are teaching grades 4 to 6 at the government primary school, as they do not provide English subjects and our program is the perfect complement to the education curriculum.
I firmly believe that our project will help children in primary school gain English language skills which will see their future opportunities greatly increase.